Our biological drug is a liquid suspension of Trichuris suis ova (TSO) that is administered orally every second week.
Trichuris suis is an unmodified (non-GMO) naturally occuring microorganism, which has been purified over many years to ensure a safe and uniform medicinal product produced under GMP. The biological medicinal product is highly stable, and a new formulation allows for storage in a normal refrigerator for years, withouh loosing biological activity.
Substantial research demonstrates that TSO modulates the microbial communities of the gut (microbiome), stimulates the intestinal cell lining and trigger a series of favourable immune responses which lead to reduction of chronic inflammation.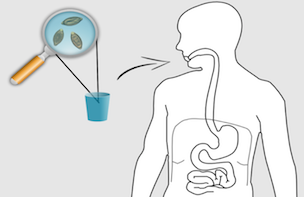 We conduct state-of-the-art clinical trials to prove the safety and efficacy of our biological drug. TSO have been tested in several phase I and II clinical trials in Europe (EMA) and the US (FDA) in patients with various immune diseases. Overall, the clinical trials have proven that TSO have a mild safety profile and promising effect.
We are presently finalizing a phase 2b trial in patients with moderate ulcerative colitis (UC). This trial (PROCTO) has completed recruitment of 120 patients from Danish Hospitals.
We offer all patients that complete the study follow-up medication on a "compassionate use" program also approved by the Danish Medicines Agency.