Our biological drug is a liquid suspension of Trichuris suis ova (TSO) that is administered orally every second week.
Trichuris suis is an unmodified (non-GMO) naturally occuring organism, which we have purified to ensure a safe and uniform medicinal product.
Substantial research demonstrates that TSO modulates the microbial cummunities of the gut (microbiome) and trigger a series of favourable immune responses which lead to reduction of chronic inflammation.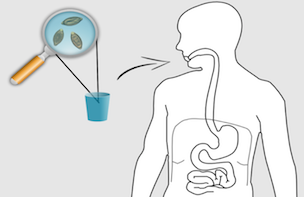 We conduct state-of-the-art clinical trials to prove the safety and efficacy of our biological drug. TSO have been tested in several phase I and II clinical trials in Europe (EMA) and the US (FDA) in patients with various immune diseases. Overall, the clinical trials have proven that TSO have a mild safety profile and promising effect.
We have presently conducting a phase 2b trial in patients with moderate ulcerative colitis (UC). This trial (PROCTO) is actively recruiting patients from Danish Hospitals.